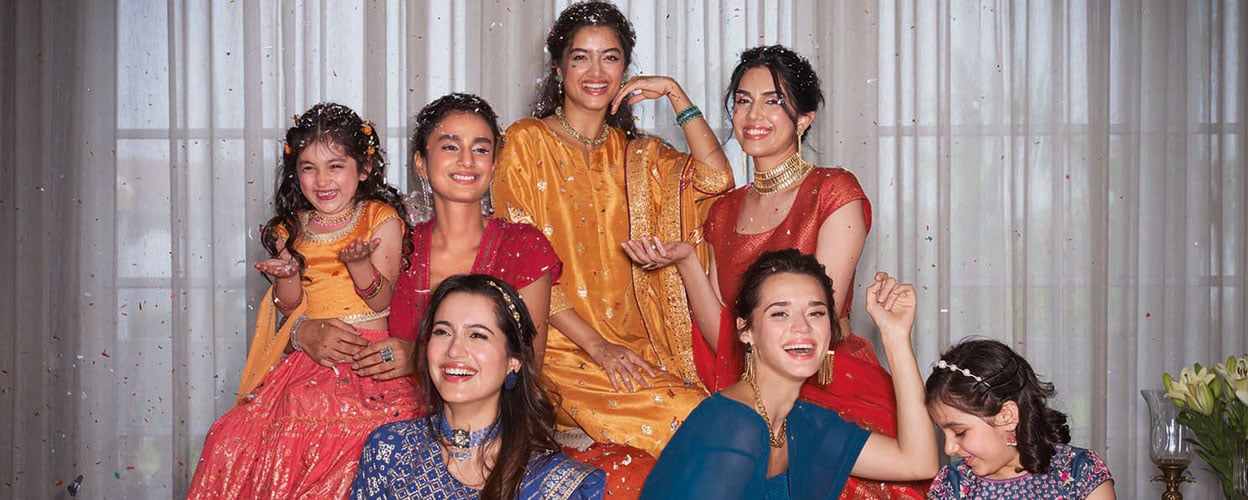 BIBA, a synonym for pretty women in Punjabi, is a home-grown fashion brand, started by Mrs. Meena Bindra in 1988. Since then, it has become synonymous with ethnic wear in India. BIBA's journey so far has been nothing but momentous and incredible, and the story behind the brand is as awe-inspiring as the woman who created it.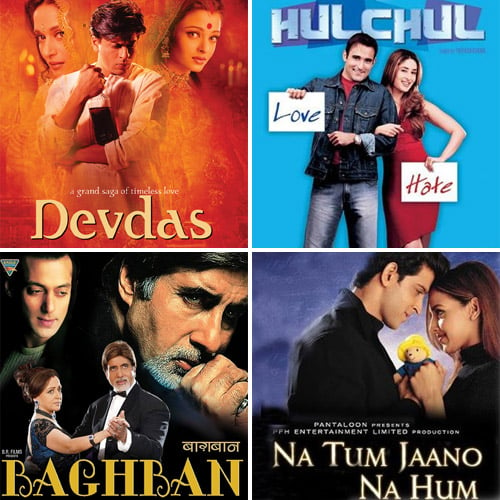 Bollywood loves BIBA
How many of us completely fell in love with Kareena Kapoor's look in "Bajrangi Bhaijaan"? or swooned over the clean summer silhouettes donned by Priyanka Chopra and Preity Zinta?
Over the years BIBA has been the first choice of many actors like Preity Zinta, Esha Deol, Kareena Kapoor, Gauhaar Khan among others. The trendy "Mix and Match" salwaars and dupattas have not just made it to Page 3 but also to the hearts of our favourite stars because of their timeless beauty and design.
Biba was also the pioneer of Bollywood merchandising in India with its first integration in "Na Tum Janno Na Hum", followed by other exclusive partnerships with movies such as "Devdas", "Baghban", "Hulchul", & "Bhoothnath" amongst many others.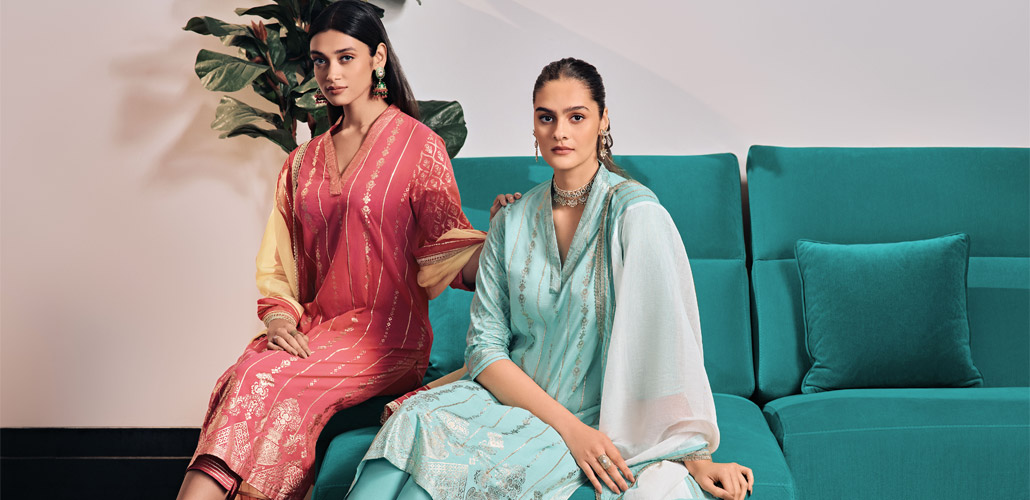 What can you do with a dream in your heart and an unshakable spirit of determination? That is exactly what Mrs. Meena Bindra started out with, along with a humble sum of 8000 rupees when she set out to create the iconic brand Biba.
The brand's signature designs combined with the intricate detailing of hand block prints made people sit up and take note right away. With love pouring in from many Bollywood celebrities as well, Biba became a household name, with retail stores cropping up across India to cater to the growing demand. Today Biba is…BOLDFEARLESSTREND-SETTINGSTYLISHEFFORTLESS from using clean comfortable silhouettes to champion the modern Indian woman, to creating gorgeous designs steeped in our tradition, as well as presenting a line of chic and adorable clothing for children from 2 to 15 years, today BIBA is a powerhouse of contemporary as well as Indian fashion.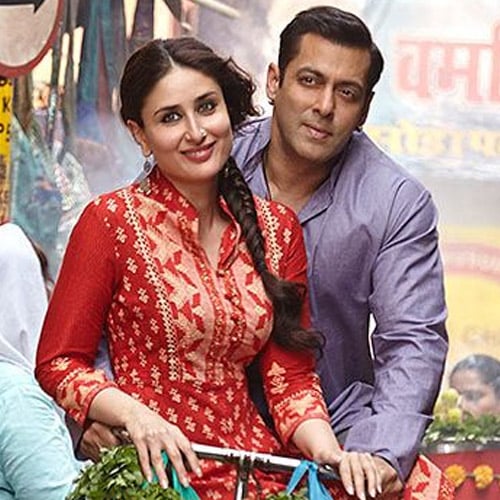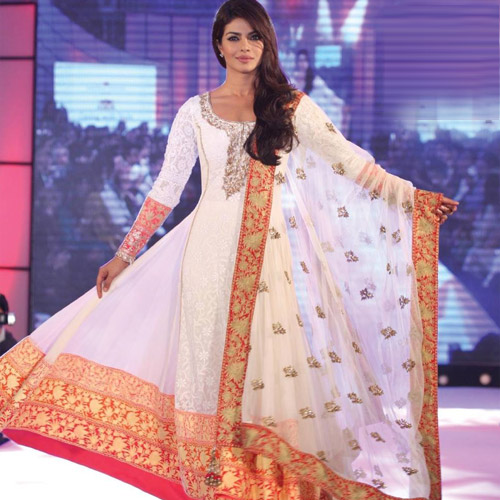 With a presence of over 285 stores in 120 cities
A lifetime achievement award for our founder Mrs Bindra by CMAI
Recognition like "MOST ADMIRED WOMEN'S INDIAN WEAR BRAND" by retail associations and marketplaces
Siddharath Bindra awarded the prestigious 'Tycoons of Tomorrow' award in 2018 by Forbes
Distribution system of 285 Exclusive stores, 400 touch points in Multi Brand Outlets and leading E-Commerce platforms
A Unique and Robust supply chain model, that sources raw Material directly but out sources production
BIBA has positioned itself as a leader in the Indian wear category.
So, it was only natural that in a market cluttered with apparel brands speaking in a similar language and tone, BIBA wanted to stand out as a trend setter. And stand out it did by starting a conversation around dowry, a woman's unfulfilled dreams, body shaming, motherhood and what it means to different women, and a whole lot more. Biba has won various awards for these films also.
BIBA BECAME THE EPITOME OF #CHANGE
In 2015 #ChangeTheConvention took a fresh look at the concept of arranged marriages in India and showed us how a simple change in an age-old convention can empower a woman. This campaign got 22+ million views to set the ball rolling for Biba's future campaigns.
Millions of views, press coverage, and awards later we stand proud as a brand that walks the talk to create meaningful conversations in the women's wear category.
Our campaigns encouraged people to look beyond their set perspective and embrace the need for change, in keeping with evolving times. Soon the brand became a voice of empowerment for women across the country, with each campaign garnering more appreciation than before and encouraging people to change with the times.
We are made by our people
We are a tight knit group of people working together with a passion for design and fashion. Our team is our greatest strength and while each of us have a set designated role, we all strive towards a common goal. To keep making awe-inspiring designs and make fashion an agent of change and positivity. We are constantly striving to re-look at contemporary designs that shape the modern world while being rooted in our culture and tradition that inspires our Indian wear.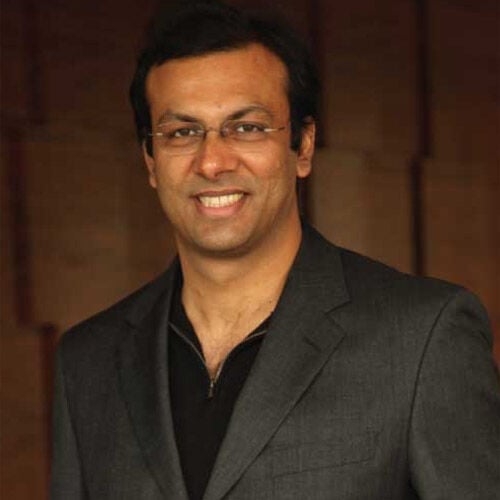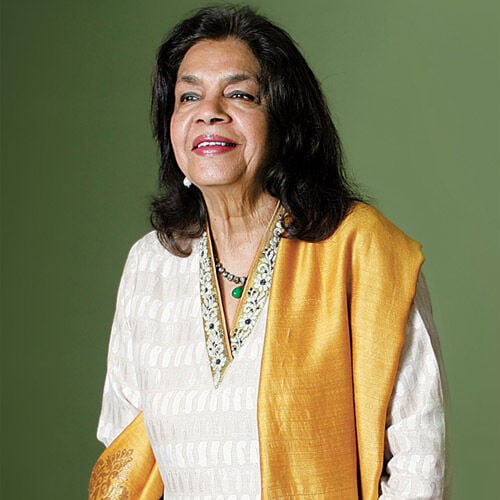 Collaborations
are at the heart of our design philosophy
Products
Our diverse product range is a sign of the evolving times to reflect the needs and aspirations of the Indian woman from every part of the country. From the millennial multi-tasking woman to the home-maker, to the young college-going girl, our products are empowering and fashionable all at once. With a focus on comfort, silhouette, fit, form and fabric, our design language is all about elegance.
Over time we have diversified our range and started focusing on comfort home wear like athleisure and lounge wear to reflect the varying needs of today's woman.
With this in mind, we have also started our range of jewellery and footwear to create the perfect accessories that can be paired up with our Indian wear or casual salwaars. Keeping the current requirement for safety in mind we have also launched our range of masks which are no longer deemed as just functional but can act as a stylish accessory as well.
When you walk into a Biba store, you can shop the complete look for any occasion.
Our array of products:
SKD - A wide range of ensembles in the Salwar Kameez and Dupatta space that ranges from casuals, work wear, semiformal wear to occasion wear
Mix 'n' Match – A wide range of kurtas, tunics, dresses and tops with suitable leggings, salwars, churidars, knitted tights, and dupattas. This range comprises of looks that range from classic to chic as per your requirement
KIDS – BIBA Girls is a Festive Season Collection, targeting children of 2–12 years of age mix of casual and festive styles which meets everyday casual needs as well as occasion wear
FABRICS – Ready to stitch fabrics from Indian craft and heritage
JEWELLERY – Quirky and traditional pieces for the urban woman
FOOTWEAR – Fashionable Footwear to gel with the Indian wear
BOTTOMWEAR – Stylish and comfort line of bottom wear, ranging from casual to festive to provide you the comfort as well as style
ATHLEISURE – A range of yoga pants, stretchable pants, leggings, harem pants, all to bring comfort and style in your day to day life
CHIC – For the mindset of today and tomorrow, a collection that makes a woman a trendsetter while they flaunt their style in comfort
LOUNGE WEAR – Comfort of fabric clubbed with style of silhouettes, BIBA sleep wear and lounge wear promises fashion like no other
MASKS – Safe and comfortable masks that also acts as a stylish accessory